Your cart is currently empty.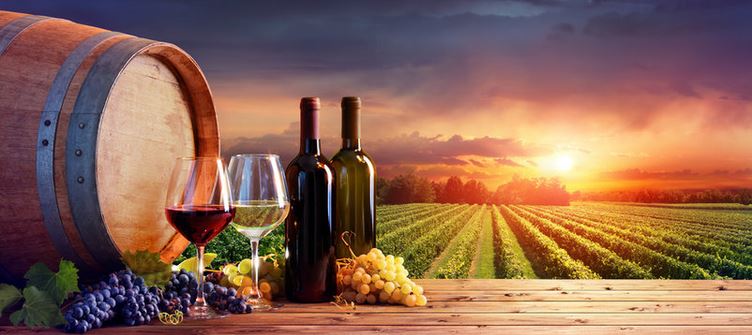 DELIVERY INFORMATION
All orders are shipped within 2 working days. If you have not received a confirmation email or the shipping tracking number, please notify us by email at: info@harvesterspares.com
Our shipping rates are set by our Shipping Partnet, if you have yours, just contact us in advance and give the order to your shipping partner to pick up your shipment.
REFUNDS AND RETURNS
We test our own designed products in our own testing bench, to guarantee a higher quality in all our products.
Your satisfaction is our first priority at HarvesterSpares.com, and we work daily to increase it, but, if your item is faulty upon receipt or is not as described, we will gladly exchange the item or refund your credit card. All returns are subject to us receiving the item back. Items must be returned with their original packaging and, must still be in an unused and saleable condition. To return an item, please contact us as soon as possible at info@harvesterspares.com
TERMS AND CONDITIONS
Online Shop
The Online Shop is an internet service that allows you to browse and purchase a selection of our products, if you have any question you can contact us or check our FAQS.
Use of the Online Shop
You must be eighteen years old or older to use the Online Shop. While we use all reasonable endeavours to make sure that the Online Shop is available 24 hours a day, 365 days of the year, we cannot guarantee that your access will be uninterrupted or error free. Access may be unavailable temporarily without notice in the event of a system failure, maintenance or any reason beyond our control.
Any links to third party sites appearing on the Online Shop are provided for your convenience only. The links and third party sites are not verified or recommended by us. Your access of such third party sites is at your own risk and may be subject to third party terms of use.
During the order process, you may choose a username and password. You are responsible for your account and all actions taken under that username and password. You must only purchase from the Online Shop under your own username and password. You must make every effort to keep your password safe and should not disclose it to anyone. If you think someone else might know it, you must change it immediately. You may not transfer or sell your username to anyone, nor permit, either directly or indirectly, anyone to use your username or password. If there are any changes to the details supplied by you it is your responsibility to contact us as soon as possible
We have the right to end our agreement with you for your use of the Online Shop if you breach these Terms or if we suspect you have breached these terms or are engaged, or are about to be engaged or have been involved in fraudulent or illegal activity in connection with the Online Shop or on the site.
Pricing, Dalay and Product Disclaimer
All prices on this web site are subject to change without notice. Whilst we make every effort to provide you the most accurate, up-to-date information, occasionally, one or more items on our web site may be mis-priced. In the event a product is listed at an incorrect price due to typographical, photographic, or technical error or error in pricing information received from our suppliers, Harvester Spares shall have the right to refuse or cancel any orders placed for product listed at the incorrect price.
If an item's correct price is higher than our stated price, we will cancel your order and notify you of the price error and order cancellation. You will, of course, have an opportunity to purchase the item at the correct price, if you so wish.
We are not liable under any legal theory for consequential or incidental damages arising from shipping delays, system downtime, loss of data or for any loss, damage or expense arising from product malfunction or defect. We expressly disclaim all warranties, express or implied, including any implied warranty of merchantability or fitness for a particular purpose.
Ordering Process
When placing an order, you agree that any and all information you give us is accurate and complete.
All orders are subject to acceptance and product availability. All prices listed on the Online Shop are correct at the time of entering the information, however, we reserve the right to change prices of any product at any time. The total price of your order, including any sales taxes, will be displayed prior to your purchase confirmation.
No contract for the sale of any product will exist between you and us until we accept your order by emailing the confirmation invoice to the email address given in your order and will detail products ordered, payment method, cost (including P&P) and the shipping method.
You must check all the details on this confirmation invoice are correct and contact us as soon as possible if any details are incorrect.
If your order cannot be processed , you will receive an email from us telling you the reasons why and our proposed solution. If you're not happy with the proposed solution, you may decide to cancel your purchase and obtain a full refund.
Discount vouchers, codes and offers cannot be used on sale/ already discounted products unless otherwise stated.
Payment, charges, transaction fees and taxes
You may purchase products from the Online Shop with the following credit cards: Visa, MasterCard, American Express and Visa Electron. You can also use PayPal. All purchases will be charged to your nominated card or account upon submission of your order. All credit and debit cardholders are subject to validation checks and authorisation by the card issuer. We use a payment processor from PayPal to process your online transaction on our behalf. For more information on Paypal, please see the section headed "Paypal" below. If the issuer of your payment card refuses to authorise payment to us, we will not be liable for any delay or non- delivery.
We are sorry that we cannot accept personal cheques, cashier's cheques, money orders or direct deposits.
International transaction charges
Please be aware that purchases made from the Online Shop with VISA and MasterCard carry an international service charge for cross border transactions , depending on the card issuer and type of credit card. This is generally between 1-3% of the purchase total, but it may be higher. It is your responsibility to be aware of the international service charges that your credit card issuer may charge. We do not take receipt of these fees so we are unable to refund them in any way.
International sales taxes
Depending on where you are in the world, your order from the Online Shop may be subject to a sales tax that is calculated up-front as part of your purchase and will be notified to you at the time of your purchase.
In addition, please be aware that delivery of products to some regions may incur a customs/sales tax that is payable on delivery of the physical items that you have ordered. Please check your local tax laws before placing your order for any guide to check whether you might have to pay such a tax. If you aren't sure, contact us and we'll do our best to help you. Being aware of your local tax laws is your responsibility, and we are unable to refund any amount charged at the point of delivery as HarvesterSpares.com does not receive any amount of these additional taxes.
Credit card verification codes
Unless you have a Shop Account, we require you to provide your Credit Card Verification Code (or CVC) in order to process your payment. The CVC is a number that appears on your credit card that allows us to verify that the person placing the order has direct access to the credit card being used.
We take great care with the personal information you provide. For more information, please see our Privacy Policy.
Creating an Account and Stored Card Details
When you complete a transaction in the Online Shop, we may ask if you'd like the Online Shop to remember your details by creating an account (Shop Account) . If you create a Shop Account, your transaction details (name and address) will be securely saved by our Online Shop platform provider so that future purchases are easier and quicker for you. Your payment card details will also be encrypted into a secure token by PayPal (who provide payment services to the Online Shop).
Delivery and delivery charges
The terms set out in this clause apply only in relation to the purchase of physical products through the Online Shop. For more information on delivery, including international brokerage charges and international transaction charges, please see the Delivery Information.
Delivery methods and charges
We send your purchased products to you by postal service. Most purchased products will be sent by standard post.
Please ensure that you provide accurate credit card details, CVC code, billing address and other information that we request from you in order to process your payment and check them carefully before you click "pay" as we can't amend mistakes afterwards. We may not be able to process your payment or deliver your products if the information you provide is incorrect.
Shipping Charges
Except as set out below, shipping charges will apply for delivery of physical products purchased from the Online Shop. These shipping charges will be notified to you at the time of your purchase. Shipping charges are based on weight and distance. By making a purchase, you agree that you accept the shipping charges that have been notified to you.
Delivery times
If your items are in stock, we will deliver them to you as soon as we can In the case of pre-orders, we will deliver the products to you as soon as they are in stock. Estimated publication dates are listed on the relevant product page.
Return to sender parcels
If your products are returned to us by the postal service because you haven't taken delivery, we will contact you to let you know. If the product has been returned to us as a result of our error, we will re-send the product to you after the payment of the extra charge of sending your order again.
6. Returns and refunds
Returns and refunds are managed on a case by case basis, so depending on the circumstances they can take a variable amount of time to process. Where refunds are granted, payments will be initiated within a business day. Please be aware that these payments can take up to 5 business days to process and appear on your bank statement. See below for more information regarding the terms and conditions around returns and refunds.
Defective or Damaged Products
If your purchase is in any way defective, damaged or not as described in the product's description page of the Online Shop, pleasecontact us as soon as possible with your proof of purchase, and we will arrange for a replacement product or refund where necessary. For partial returns, refund amounts will be calculated against any discounts claimed at the time of ordering (e.g. 3 for 2, % off, free postage offers etc).
If we do not receive your returned product, we cannot refund it, so please ensure you keep your proof of return postage.
Intellectual Property Rights
The brands and product names named in HarvesterSpares.com are trademarks or registered trademarks of the titleholders.
Disclaimer and limitation of liability
We use reasonable care and skill to ensure the accuracy of the information we provide through the Online Shop and in all products purchased through the Online Shop. However, we do not accept liability (except as set out below) for any errors/ omissions in our Shop and reserve the right to change information, prices, specifications and descriptions of listed goods, products and services at any time and without notice.
EXCEPT AS PROVIDED BY LAW, WE CANNOT GUARANTEE THAT THE ONLINE SHOP OR PRODUCTS PURCHASED THROUGH THE ONLINE SHOP WILL BE 100% ACCURATE OR UP TO DATE. THE INFORMATION IN THE ONLINE SHOP OR PRODUCTS PURCHASED THROUGH THE ONLINE SHOP IS GENERAL AND MAY NOT BE SUITABLE FOR YOUR PARTICULAR NEEDS. YOU SHOULD VERIFY CRITICAL INFORMATION. YOU ACKNOWLEDGE THAT YOU USE THE ONLINE SHOP AND ALL PRODUCTS PURCHASED THROUGH THE ONLINE SHOP AT YOUR OWN RISK. EXCEPT AS PROVIDED BY LAW, THE ONLINE SHOP AND ALL PRODUCTS PURCHASED THROUGH THE ONLINE SHOP ARE PROVIDED 'AS IS' AND "AS AVAILABLE" AND WITHOUT ANY WARRANTY OR REPRESENTATION, EXPRESS OR IMPLIED. TO THE MAXIMUM EXTENT PERMITTED BY LAW, WE EXCLUDE ALL IMPLIED REPRESENTATIONS AND WARRANTIES (INCLUDING, FOR THE AVOIDANCE OF DOUBT, THOSE IN RELATION TO MARCHANTABILITY AND FITNESS FOR A PARTICULAR PURPOSE) WHICH, BUT FOR THE TERMS, MIGHT APPLY IN RELATION TO YOUR USE OF THE ONLINE SHOP OR OF PRODUCTS PURCHASED THROUGH THE ONLINE SHOP.
WE ARE NOT RESPONSIBLE FOR:
LOSS THAT WAS NOT REASONABLY FORESEEABLE;
LOSS THAT WAS NOT CAUSED BY OUR BREACH OF CONTRACT OR BY OUR NEGLIGENCE;
INDIRECT OR SECONDARY LOSS THAT ARISES FROM ANY BREACH BY US;
LOSSES THAT RELATE TO A BUSINESS, SUCH AS LOST DATA, LOST PROFITS OR BUSINESS INTERRUPTION, THAT YOU OR A THIRD PERSON IS ENGAGED IN;
LOSSES CAUSED BY ANY INNACURACY IN THE INFORMATION YOU PROVIDE TO US, SUCH AS DELIVERY OR PAYMENT INFORMATION; OR
ANY INCREASE IN LOSS THAT WAS CAUSED BY YOUR BREACH OF CONTRACT OR YOUR NEGLIGENCE.
YOU MUST TAKE ALL REASONABLE STEPS TO MINIMIZE THE EXTENT OF ANY LOSS YOU MAY SUFFER AS A RESULT OF YOUR USE OF THE ONLINE SHOP OR ANY PRODUCTS PURCHASED THROUGH THE ONLINE SHOP.
WE SHALL HAVE NO LIABILITY TO YOU FOR ANY DELAY IN THE DELIVERY OF PRODUCTS ORDERED OR ANY OTHER MATTERS TO THE EXTENT THAT THE DELAY IS DUE TO ANY EVENT OUTSIDE OUR REASONABLE CONTROL, INCLUDING BUT NOT LIMITED TO ACTS OF GOD, WAR, FLOOD, FIRE, LABOUR DISPUTES, STRIKES, LOCK-OUTS, RIOTS, CIVIL COMMOTION, MALICIOUS DAMAGE, EXPLOSION, GOVERNMENTAL ACTIONS AND ANY OTHER SIMILAR EVENTS.
OUR MAXIMUM LIABILITY TO YOU IN RELATION TO YOUR USE OF THE ONLINE SHOP IS THE AMOUNT PAID BY YOU FOR THE ITEM THAT IS THE SUBJECT OF THE CLAIM.
Nothing in these Terms shall seek to exclude or limit liability for death or personal injury resulting from our negligence or that of our servants, agents or employees or for any liability that cannot by applicable law be excluded or limited.
Privacy
When purchasing from the Online Shop, you will need to supply us with your 'personal information', such as your name, email and delivery address in order to purchase products, or you may choose to subscribe to receive our newsletter.
If you are purchasing products, we collect and use your personal information so that we can fulfil your order and deliver it to you. Without this information, we would not be able to process your order or contact you if something goes wrong.
Sleep easy, we will not sell your contact details to marketing companies for spamming, but we may disclose information about you to business partners who help us provide the Online Shop services, such as our credit card payment processing company PayPal and other companies.
If you've opted to use PayPal to make your purchase through the Online Shop, then you consent to the use of your information by PayPal in accordance withPayPal's privacy policy.
Please remember that you can always unsubscribe from comunication, just contac us at info@harvesterspares.com
General
Complains or disputes
If you have a complaint or dispute with harvesterSpares.com, we'll always try to sort it out if you contact us.
If, after contacting us, you're not happy with the resolution, alternative dispute resolution is available, including at http://ec.europa.eu/consumers/odr/ if you are a citizen of the UK or EU.
Waiver
No waiver by us shall be construed as a waiver of any proceeding or succeeding breach of any provision.
Survival
Each provision of the Terms shall be construed as separately applying and surviving even if for any reason one or other of those provisions is held to be inapplicable or unenforceable in any circumstances.
Entire Agreement
These Terms govern our relationship with you. You confirm that, in agreeing to accept the Terms, you have not relied on any representation except where that representation has been made a term of these Terms and you agree that you shall have no remedy in respect of any representation. Your statutory rights are not affected by these Terms. Nothing in this paragraph shall limit or exclude our liability in respect of any fraudulent or negligent misrepresentation whether or not such has become a term of the Terms.
Forms of Communication
You agree that we may contact you by e-mail in relation to your order and these Terms.